Okay, so this is a day late because I was having SD card issues, but I still have to share, because it was a super easy, and fun little project!
I recently received some vinyl from Angelcraft, and I am IN LOVE! (If you want a huge pack of colors, order here:  Angel Crafts 6″ x 12″ Self Adhesive Vinyl Sheets (35 PACK)…)
I had to find some project so I could test them out, of course, and since yesterday was May the Fourth, I thought what better than a Star Wars project?!
Step 1
I found this awesome silhouette online: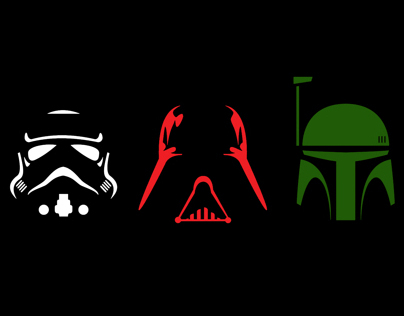 Sorry, all I have is the direct link to the image! Not sure where it came from, unfortunately. 😦
Step 2
I had to split them up into different images to upload them to the Cricut software. Basically, I just cropped them into their own images each, then used the Cricut tool to delete the background.
Step 3
Once I had my page ready on the Cricut software, I loaded up the fabulous Angelcraft vinyl, and cut!
Step 4
Weed & apply to the frame using transfer vinyl for best results. You're done! I used a black background for mine, because it looked great on the image I found, so I stuck with it. It was extremely hard to get a photo without reflection, so it looks better in real life!
I might end up painting my frame… I'm not fond of the blue, but it really doesn't look so bad. White or brown would probably go better, though.
Anyway, I am SUPER pleased with this Angelcraft Vinyl! I figured it couldn't hurt to try since I received it at a way discounted price, but I would buy this over and over again at full price. It came well packaged (unlike some vinyl that you can purchase off of Amazon, which is usually in rolls or sometimes bent 12×12 sheets. I hate when my vinyl is bent!), and I was surprised at how many sheets 35 is. That's a LOT of colors! Just look!
I especially love the metallic silver and gold. I'll have to share when I figure out what I'm going to do with those beauties!
For a better look, see my video here: